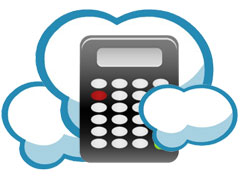 MYOB is the dominant software provider in Australia for accounting software. This global company started creating their software in Australia and is now owned (in 2013) by a large US Private Equity company called Bain Capital. After version 19.5 of their software the company had to re-create their software from scratch because the code-base it was previously built on was no longer going to be supported – it is now built on a Microsoft Programming Platform called .NET.
Our online MYOB Training Courses have been online since 2008 and we are proud to offer the lifetime membership option when you enrol into this course. MYOB has been very popular with accountants and as a result it was widely recommended to small business owners as a way of better managing their financial and compliance requirements.

MYOB's founder, Craig Winkler sold out of the company when Archer Capital bought them and he is now a major shareholder in MYOB largest competitor in Australia and New Zealand, Xero. Xero is currently listed on the NZ stock market and has always had a number of competitors in the online accounting space. Those competitors include:
Xero (part owned by MYOB's founder) – see our Xero Online Training Course,
Intuit Quickbooks (formerly distributed by Reckon as computer software, now directly as cloud based software)
SAASU (Australian privately owned),
Reach Accounting (owned by NetRegistry) – see our Reach Accounting Training Courses,
ZoHo Accounts (they have a suite of other cloud-based programs), and
Freshbooks.
Wave Apps (Canadian)
As part of our commitment to  bookkeepers in Australia we are steadily developing new training content to help you understand how these programs and software services work. To read more about the courses that we have currently created please click on the hyperlinks above.