Learn Proven, Successful Digital and Social Media Strategies THAT WORK!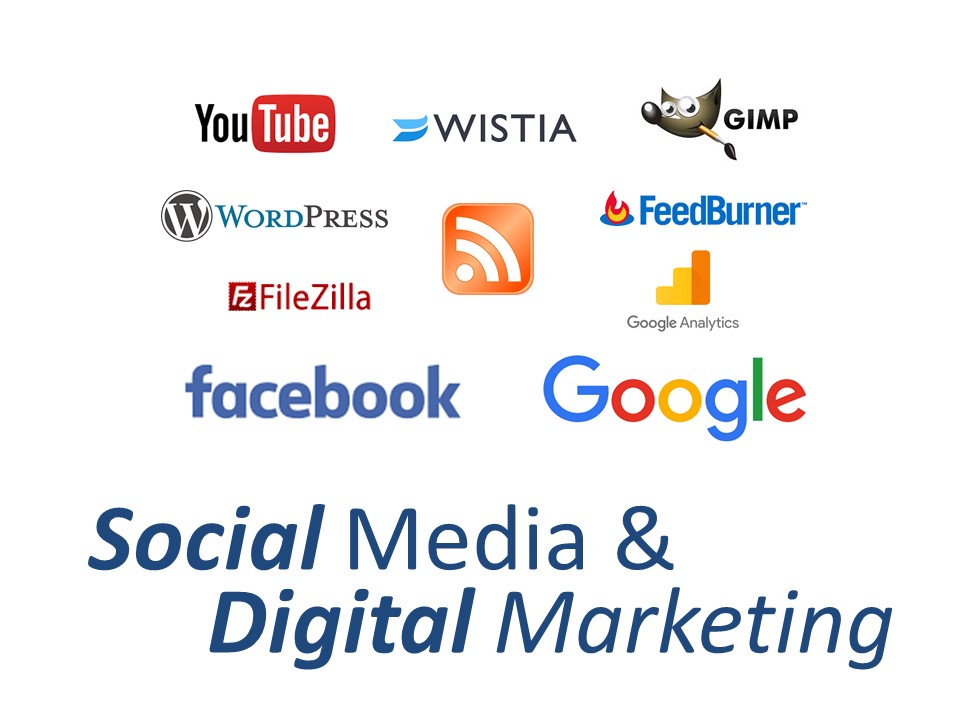 Learn proven online marketing techniques and software used by digital marketing experts to help business people like bookkeepers, retailers, tradespeople, trainers and real estate agents reach potential customers and stay front of mind.
We've been given permission to share the content strategies and software know-how used to help real estate agents and other business owners stand out from their competitors online and get discovered by clients.
Content, Convert, Connect and Analyse
The Social Media and Digital Marketing Training Course will give you the tools to develop a content marketing strategy, offers to make your visitors connect and interact with you and tools to get in front of these visitors to generate more awareness and sales.
You'll learn how to use social media online services like Facebook, YouTube and low cost or free tools like GIMP (image editing), Feedburner (email broadcasting), FileZilla (transferring files) and WordPress (open source software for creating websites and blogs).
Do it yourself or be a better manager
The software tools, websites and strategies used in this course will give you the know how to create and manage your own digital marketing but will also make a better marketing manager if you have a person or team of people working on your digital marketing. You'll be able to manage the content creators like writers, photographers or videographers and your content strategy, the technical team like your website designers who'll actually create the website or Facebook landing pages and implement the forms for the call-to-actions as well as your strategy advisors and business coaches when it comes to tracking your marketing performance and results.
This is what you'll learn:
Websites, Landing Pages, Social Media Profiles
Creating Landing Pages and Call to Action (CTA) options using WordPress
How to create good relevant content for your website and timeline
Create & Optimise Blog Posts and syndicate them to social media
Generating text, video and images for content marketing
What kind of content works best on your Facebook timeline
How you can access and use free image editing software to work with images
Exploring video marketing options and analytics
Conversion Rates and Reporting
Your landing pages drive your results. They are where you put your interesting and relevant content, your analytics code and most importantly your call to action. But it's not until you have a call to action that you can start to capture real details of real people who are actually interested in connecting with you.
Lead Capture, Email Broadcasting, Target and Custom Audiences
How to capture visitor email addresses
How to send email broadcasts to your database
How to come up with your Facebook strategy — to drive traffic and increase conversions
Creating 'Custom Audiences'
Using targeted demographics for Facebook Advertising
How to retarget existing customers to stay front of mind
It's common knowledge that only 3% of your website or social media profile visitors are ready to buy from you but they did find you for a reason. ReTargeting enables you to send advertising messages to people who've been to your Facebook Page, your website or who are on your database.
Analytics and Conversion Rates
Understanding Google analytics and Facebook analytics
How to increase the effectiveness of your website to get conversions from your website and social media
Conversion Rate Optimisation (CRO)
Once you setup your landing pages and populate them with interesting and relevant content, then find ways for them to take action you'll have a system that generates website visitor analytics and the most common term used in digital marketing is "Conversion rate", the number of people who do one your website goals. A website goal can be to visit a certain page, sign up to a newsletter, use your contact form or of course buy your products. Once you know your conversion rates you can improve them.
Digital Adoption Strategy
When a thorough strategy and plan is put into place for your digital marketing you'll be able to use your website as a sales aid to guide potential clients and also benefit by creating a website that Google will reveal to anyone who's interested because of it's relevance.
Also included in the course is:
How to set up and structure a website
Using categories and keywords to optimise a website for Google Search
Setting up multiple landing pages for niche marketing (we also explain what niche marketing is and why it's relevant)
Distributing your content via your website, social media and to your own database
Getting traffic on to your main landing page and setting up your Call-to-Action (CTA)
*** Social Media Marketing Course Inclusion ***
Included in this course is the social media marketing checklist that'll make sure you've got all online digital marketing tasks covered!
Sick of Trying to Come Up with a Content Plan for Facebook?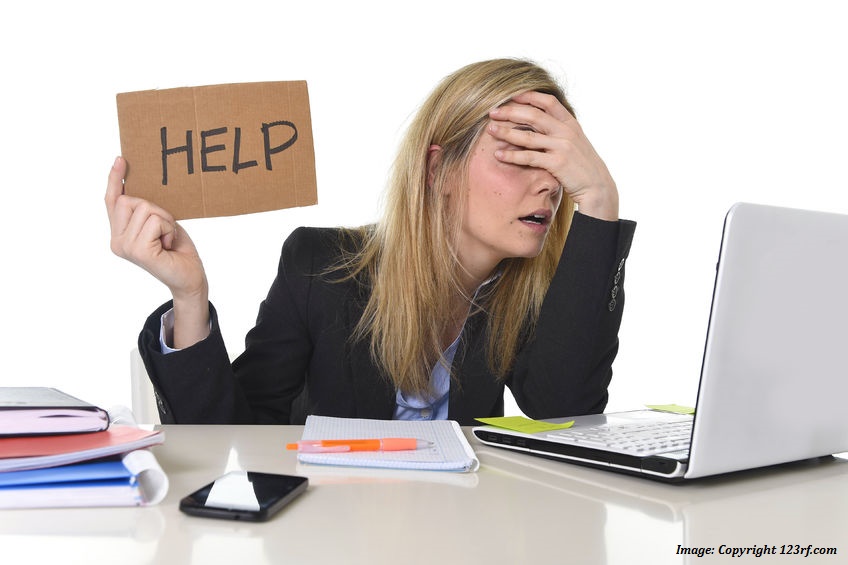 Anything you do in business should form part of an overall strategy. The content that goes on your website and any social media you use (like YouTube and Facebook) needs to be consistent, high quality, easy to read, relevant and impart key messages about your products and services. Publishing content that ticks all these boxes isn't always easy! Our courses will arm you with:
A knowlege of how to set up a Facebook page
Great ways to fill up your Facebook timeline with scheduled posts that keep you front of mind
How to use Facebook Advertising and the Facebook Pixel to get maximum exposure to customers and vendors
Using YouTube and Wistia for video marketing and analytics
Content ideas (for bookkeepers, real estate agents and many other industries)
How to use WordPress to create your website AND start your blog
Integration tools to get your WordPress content on other platforms (syndication)
Less talking, more doing
Once you enrol in our digital courses, you don't need to sit and listen to an "expert" talk for a day or two. Instead you will watch online videos from the comfort of your home or office (at a time you choose) and learn how you can create marketing and advertising campaigns and analytics to quickly apply to your business.
You will be able to work through our workbooks and start creating your own digital content marketing strategy right away.
Everything's Included!
All of this is included for the price of $249 — and you get 12 month's course access!*
To recap, we cover training on each of these must-know digital and social media brands and marketing mediums:
Facebook Pages and Posts
Facebook Advertising
Google Search Optimisation
Google Feedburner
FTP using FileZilla
WordPress website creation and choosing themes
YouTube for channels and video hosting
Wistia for video hosting and analytics
GIMP image editing software
RSS news feeds and syndication
*Course only, certificate option is extra. Lifetime Access is also available.
One Low Course Enrolment Fee
For the course enrolment fee you get access to our digital online marketing courses for 12 months, during which you can go over and review the contents as often as you want. You'll also be able to access any and all updates we make to these courses for 12 months.
Website, Blog and Content
Learn to create written, photographic and video content, optimise it for search engines like Google and great a system for generating content cheaply
Starts: 03/07/2017 09:30 am
Ends: 03/07/2018
Duration: 8 hours:
Video marketing, Youtube and analytics
Learn about video marketing, keywords, categories and tags to describe them, how to host videos and how to read video viewer analytics using tools like Wistia
Starts: 03/07/2017 09:30 am
Ends: 03/07/2018
Duration: 16 hours:
Facebook Pages, Advertising and Timeline Content
Learn how to utilise your existing written, photographic and video content to quickly and cheaply fill your Facebook Timeline with posts and then retarget advertising to stay from of mind with interested prospects
Starts: 03/07/2017 09:30 am
Ends: 03/07/2018
Duration: 8 hours: