Facebook Courses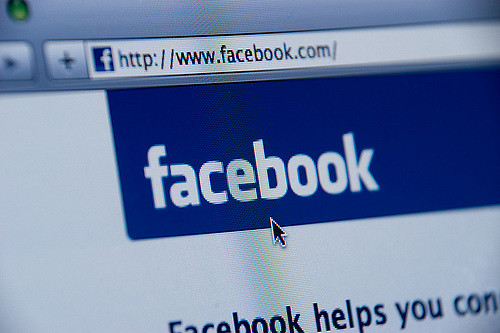 Facebook is the worlds largest social network and apart from being a "cloud-based" program that enables people to stay in touch and share photos and stories, companies use Facebook to:
Connect with their customers,
Attract new prospects and
Build a community of advocates who love the brand and recommend the brand to their friends and family.
When a company directs it's marketing to consumers it's commonly known as business to consumer marketing (B2C marketing).
These are the topics we're covering on our Facebook for Business Courses and an introduction to Facebook for Business is available for free – see below.
Creating a Facebook Page
The first step in getting involved with Facebook is to create a personal account for yourself and with that account you can:
Create a Facebook Page,
Start and participate in online social conversations,
Promote your business to new prospects using Facebook Ads, and
Keep your name in front of existing clients with custom audiences
Filling your Facebook Page Timeline with Relevant Content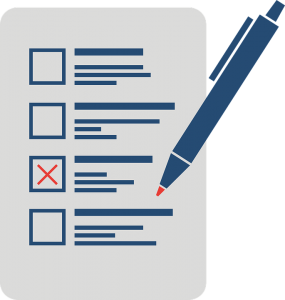 A Facebook Page is similar to a WordPress website, you need to fill it with relevant content regularly so that people see your business when they are ready to buy and also so that your Facebook Page gets discovered when someone uses a Facebook (AND Google) search.
We'll teach you about:
Using Keywords in your posts, the different types of posts and how they can help encourage people to actually engage with you, how to respond to page visitors comments and posts, how to use your posts to drive traffic to your call to action and how to automate your marketing after the call to action button has been clicked.
We also include checklists to help you make sure that you remain on track with a solid digital strategy and regular improvements!
Facebook Targeted Advertising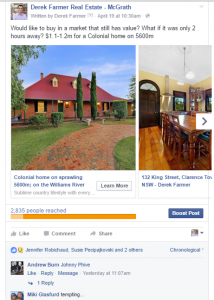 One of the reasons Facebook has become such a valuable company is because every member is profiled. Companies know if you are a man or a woman, where you live, how old you are, marital status, things you like and don't like, what your hobbies are, where you work etc – it is a marketers dream! In our Facebook Ads Course we'll go into detail about how to
Setup a campaign,
Choose a target audience demographic and create an Adset,
Build your ads,
Choose your words and encourage a call to action
Learn more about Facebook Advertising Course Contents..
Other Ways Companies Use Facebook for Business
Businesses also use Facebook to utilise the power of the crowd in what is commonly referred to as Crowd Sourcing. This can be used to setup Facebook Groups to:
Build a community of advocates,
Provide crowd-based (cheap) support, and even
Hire people
How to Pay for Facebook Ads
Pay Per Click (PPC)
Just like Google Adwords advertising and LinkedIn Ads, Facebook has an advertising algorithm that requires companies to compete for the advertising space. This means that the price you pay for advertising can change constantly and it may depend on the time of year, time of day, target marketing, social events etc.
One of the biggest factors in the price is how many other businesses are you competing with at the same time. This can significantly increase your social media advertising costs. A Pay Per Click campaign means you choose how much you are willing to pay to have someone click a link and visit your lead capture page.
Per 1,000 Views
Professionals like real estate agents want to get their logo (ie their picture portrait) and name in front of as many local residents as often as possible so many real estate agents choose a PPV campaign. People who use this payment method may get their leads elsewhere and consider their ad spend as part of their brand building marketing.

Real Life Examples From Real Estate Agents
Facebook has appeared on the radar for millions of business world wide and we recently began working with real estate agents who want to use Facebook to promote themselves as well as the properties they have for sale.
Marketing for real estate agents has changed significantly because of the increasing power of the property listing portals: realestate.com.au and domain.com.au so they need to find ways of getting themselves known to prospective sellers online.
Register for our free email course as we update it with tips and tricks we share with real estate agents to help them build a better online profile.
Facebook Strategy Checklist Included
Getting setup on Facebook is pretty quick and easy but setting up a strategy involves a lot of small tasks that we've included in our Facebook Strategy Checklist.
Learn how to use all the tools to master social media using Facebook and have the checklist to manage your progress or even allocate different tasks to different members of your team.
Facebook is a powerful marketing and advertising tools for all businesses but we've focused our course around the success we had creating and implementing a social media and content strategy for Derek Farmer in Cammeray.
Whether you own a retail shop, cafe, professional services or trades service you'll be able to use the training and checklist to implement your own social media digital strategy. Even if you get someone else to do it for you, you'll know what you're talking about in managing their work.
Facebook Page and Advertising Insights
Having a Facebook Page is just the beginning and once you start gaining some momentum on Facebook you'll benefit greatly by looking at your Insights and Analytics to improve the quality of your content as well as tweak your page contents to increase conversions. That just means give people more of what they are genuinely looking for so you get more customers!
Our Facebook Course includes information about the different metrics used as well as how to improve a customers path on the sales journey.
The Facebook Course is included in the Digital & Social Media Marketing Course for one low price that includes everything!