Microsoft Excel Advanced Courses
These Excel Advanced Courses are included with all our Microsoft Excel training courses for one low price and either 12 month's or Lifetime Course Access.

Exercise Files
Template, sample and pre-populated excel files are used all the way through the entire 9 courses so you can download and work on the actual files included in each and every course. The videos show you how to work with the files and the workbooks take you through step-by-step instructions.
Learn about the Excel Training Course exercise files
Our Microsoft Excel Advanced Online Course includes everything. It's one price for all Excel courses (and all new courses we create). Plus we regularly create micro courses containing case studies and add them to our online courses:

Microsoft Excel (Course 307)
Databases, filter/sort, named ranges
Looking at Excel program options, automatic calculation, error checking rules, customising the ribbon and quick access toolbar. The format of databases: delimiters, headers, records, fields, flat file vs relational data, filtering and sorting data and different data formats like Comma Separated Values (CSV), TXT, Tab separated values and how to open data in different programs. Naming Ranges and using Named Ranges in formulas. Data validation and drop down lists and mastering find and replace.
Return to Excel Advanced Training Course – Top
Interested in Other Offers or Corporate Training?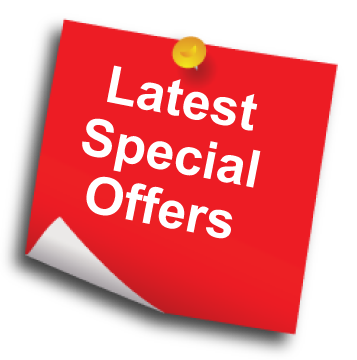 If you are interested in doing more than one course OR you manage a team of people and are interested in our other courses we have ALL YOU CAN LEARN training programs that might suit your business needs. These all come with the same great EzyLearn features:
Enrol Now, Learn Fast
All skills levels included covered (Beginners' to Advanced)
Training videos, workbooks, exercises and tests
Go over the course material as often as you need
See our latest Group, Discount, Combo and Corporate Training Offers.
Microsoft Excel (Course 308)
Pivot tables, 3D formulas, advanced formulas and protection
Understand 3D formulas between worksheets, clean up data using advanced filter, create a pivot table and change the value field settings, create a pivot chart to visually show the stats, using advanced functions like CHOOSE, VLOOKUP, HLOOKUP, MATCH and INDEX, look at advanced functions within functions (Nested Functions) and how to protect the worksheet and workbooks.
Return to Excel Advanced Training Course – Top
Case Studies included in this workbook: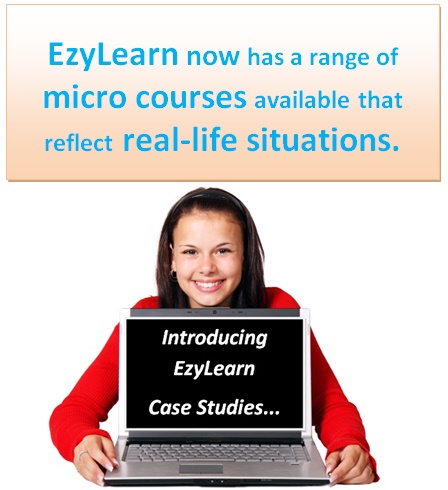 As part of our Advanced Microsoft Excel Online Training Course, we feature an additional micro course which comes to you by way of an Ad Hoc Payroll case study. This case study is part of our advanced Excel course and comes at no extra course.
Microsoft Excel (Course 309)
Goal Seek, data consolidation and Solver
Find out how much you can afford to pay for a house using goal seek and financial functions, consolidate the information from several sheets, understanding the grouping of data, use solver to explore possible outcomes depending on input variables.
Return to Excel Advanced Training Course – Top
Case Studies included in this workbook:
Excel Advanced Case Studies
The regular creation of new and expanded content for our courses is a foundation goal for EzyLearn and every student benefits. Learn about some of the real-world scenarios and case studies we use in our training courses and micro courses. Learn more.
Our other online courses

Enrol into our Advanced Microsoft Excel Online Training Course and you'll automatically receive free access to the first course for several of our other online courses.Click the image to see the other courses we offer.
Microsoft Excel Training Courses Microsoft Excel Course Units
Enrol Now
See some FREE Excel Beginners Training Videos