XERO Setup Training Course
Bookkeeping Basics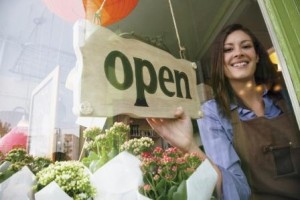 This section contains some videos that will give you a general introduction to Accounting and Bookkeeping. We go through things such as the Australian Tax codes and what these may be used for, Debit and Credit principals in an accounting sense and the meaning behind Cash and Accrual accounting.
Video – DIY Accounting Introduction
Video – DIY Accounting – Charts of Accounts
Video – DIY Accounting – Tax Codes
Video – DIY Accounting – Cash Vs. Accrual Accounting Methods
Video – DIY Accounting – Debits-Credits-Income-Expenses
Video – DIY Accounting – Intro to Credit Control
Xero Online Bookkeeping Software Setup
This section contains information to help you along the way of your Xero user experience. From the trial edition to setting up your brand new company within Xero. This cloud Accounting Information Software (AIS) stores all of your data securely in the cloud which ultimately saves your room on your computer and gives you the ability to access your file from virtually anywhere.
Xero 101 – Intro to Xero Accounting Software
Xero 102 – Free Software Trial
Xero 103 – Setup – Organisational Settings
Xero 104 – Setup – Financial Settings
Xero 105 – Setup – Invoice Settings and Users
Xero 106 – Setup – Chart of Accounts
Xero 107 – Setup – Account Balances
Xero 108 – Setup – Invoice Settings – Default
Xero 109 – Setup – Invoice Settings – Email Settings
Xero 110 – Setup – Dashboard – Watchlist
Xero 111 – Setup – Contacts – Add New Contact
Xero Setup – Manage Bank Accounts
Xero enables you to connect to and retrieve bank feeds from your bank accounts and also PayPal. This is one of the fantastic features of cloud-based accounting software because it saves a considerable amount of time and effort to get the bank account information into your accounting software.
Once the bank account information (real world) is in your accounting software you can then quickly perform a bank reconciliation and once the bank reconciliation is completed you can get all of the important reports that demonstrate how the business is going.
Xero 201 – Setup – Add Bank Account
Xero 202 – Setup – Add Credit Card
Xero 203 – Setup – Add PayPal Accounts
Xero 204 – Setup – Manage Bank Accounts on Dashboard