XERO Setup Training Course
The Xero Setup Course is designed to teach you how to navigate the software, where information is stored and intial setup information like terms, bank accounts, financial and organisational settings. It's also aimed at giving you an understanding of opening balances, accounting periods, charts of accounts, bookkeeping terminology and form templates.
You'll go through the process of setting up a business from scratch and you can replicate these steps for your own business. The courses which follow on from this course will build on these skills. The Xero Setup course is a good place to start your learning as it provides a foundation of terms, navigation and setup information that will be used in the following Xero training subjects.
Bookkeeping Basics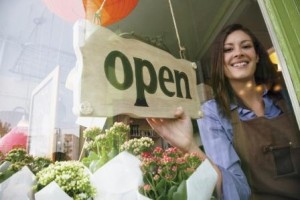 This section contains some videos that will give you a general introduction to Accounting and Bookkeeping. We go through things such as the Australian Tax codes and what these may be used for, Debit and Credit principals in an accounting sense and the meaning behind Cash and Accrual accounting.
DIY Accounting Introduction
DIY Accounting – Charts of Accounts
DIY Accounting – Tax Codes
DIY Accounting – Cash Vs. Accrual Accounting Methods
DIY Accounting – Debits-Credits-Income-Expenses
DIY Accounting – Intro to Credit Control
Xero Online Bookkeeping Software Setup
This section contains information to help you along the way of your Xero user experience. From the trial edition to setting up your brand new company within Xero. This cloud Accounting Information Software (AIS) stores all of your data securely in the cloud which ultimately saves your room on your computer and gives you the ability to access your file from virtually anywhere.
Xero Setup Course – Intro to Xero Accounting Software
Xero Setup Course – Free Software Trial
Xero Setup Course – Organisational Settings
Xero Setup Course – Financial Settings
Xero Setup Course – Invoice Settings and Users
Xero Setup Course – Chart of Accounts
Xero Setup Course – Account Balances
Xero Setup Course – Invoice Settings – Default
Xero Setup Course – Invoice Settings – Email Settings
Xero Setup Course – Dashboard – Watchlist
Xero Setup Course – Contacts – Add New Contact
Xero Setup – Manage Bank Accounts
Xero enables you to connect to and retrieve bank feeds from your bank accounts and also PayPal. This is one of the fantastic features of cloud-based accounting software because it saves a considerable amount of time and effort to get the bank account information into your accounting software.
Once the bank account information (real world) is in your accounting software you can then quickly perform a bank reconciliation and once the bank reconciliation is completed you can get all of the important reports that demonstrate how the business is going.
Xero Setup – Add Bank Account
Xero Setup – Add Credit Card
Xero Setup – Add PayPal Accounts
Xero Setup – Manage Bank Accounts on Dashboard
Xero Training Courses Outline   Enrol