MYOB Online Bookkeeping Training Courses:
Everything's Included!

Unlike some of the larger MYOB training companies, our online course includes everything. It is ONE price for ALL MYOB Training Courses (and every new MYOB course video we create):
MYOB Setup Course
MYOB Day-to-Day Transactions Course (now available separately – click to see more)
MYOB Bank Reconciliation Course
MYOB Reporting, GST and BAS Course
MYOB Payroll Course

Our courses are built with the

training workbook

first. Each training workbook (there's at least one, sometimes two in every course) contains detailed case studies and works step-by-step in the performance of all bookkeeping tasks involved in that case study.
Then we create screen capture video recordings of an instructor performing every single one of those steps – It's just like being in the classroom with a data projector where you get to see the software being used. If you miss something you can go over it again and again and again as often as you need.
To supplement the teachings there are knowledge reviews at the end of each section (of each course), whether you choose the course only or the course & certificate option! This re-enforces the teachings and tests to see that you understand them. Successfully completing the knowledge reviews enables you to get a certificate and you only pay for the certificate if you want it.
But our course structure is open so you can move freely from one section to any other – we don't make you go through the training material and close the course off when you've finished. This is great when you want to just go and review something specific a couple days, weeks, months or even years afterwards (Yes, we offer a lifetime course access option). Its a course and training resource you can refer to during your course access period.
See the full course outline for all course topics in our MYOB Training Course Outline.
Our Online MYOB Training Course Comes With the Assurance of a Money Back Guarantee.
Answers to Frequently Ask Questions or our MYOB courses
The A-Z of MYOB Course Questions
We have many more of these questions and answers so please visit our MYOB Courses FAQ's if you want to learn more or have more questions.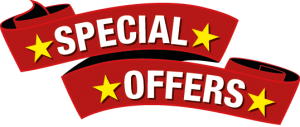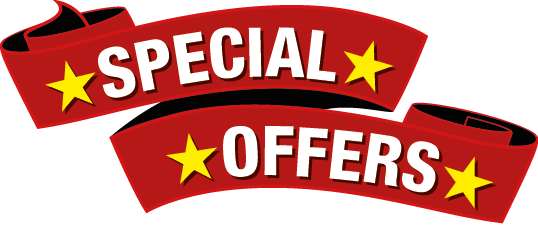 This MYOB course is included with all our MYOB training courses for one low price and either 12 months or lifetime course access. Check out our specials page to see if you are eligible for a discounted price!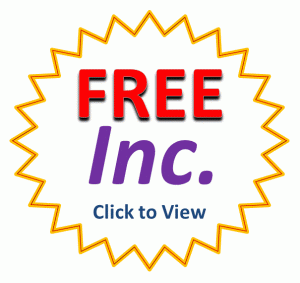 There are now free courses that are included for all EzyLearn students. No matter which of our courses you enrol into you'll be able to use your login details to access all of these online courses for free!
Enrol today, start by 5pm next business day and learn fast

You get all 5 MYOB Training Courses for one low price and 12 months course access (or LIFETIME):
Enrol today, start by 5pm tomorrow and learn fast. LIFETIME course access option available
Watch some MYOB Course and Excel training videos now

Click on the video icon to view some free training videos on Microsoft Excel and MYOB. In our online training course you can go over the training material again and again as often as you need to. We don't lock you out once you've completed a section so you can use our site as a resource even after you've finished the course and received your certificate.
MYOB Training Methods We Use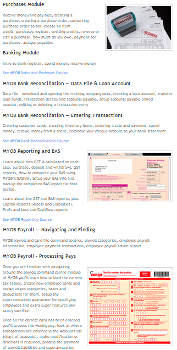 Videos, Workbooks and Tests all included
Over 15 years we've learnt what to include in a learning experience since operating physical training centres in Sydney between 1999 and 2006 and he's how we do it online:
* MYOB Course Training Videos
Just like in a physical training centre we have an experienced MYOB trainer go through key points one short video at a time. It's slow and methodical and you can replay each video as often as you need. Read more..
* MYOB Training Workbooks with Step-by-Step exercises
Our MYOB training workbooks take you through real life scenarios in a methodical approach were each exercise builds on the skills taught in the previous one. We use real life scenarios that happen in businesses every day. Read more..
* MYOB Course Knowledge Reviews to test your skills
It's important as a student to be sure you understand the most important information in each section of our courses so we include knowledge reviews to ensure you are on the right track before you continue on. Read more..
* Online Support to Keep Track of Support Requests
To manage the volume of students who do our course from all over Australia (and internationally) we use ZenDesk support ticketing system because it enables all of our agents to access your support requests and deal with them as fast as possible.
* Cheap Microsoft Word or Xero Accounting Course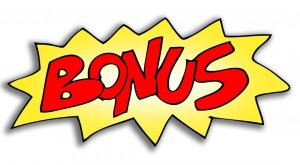 Most of the other students who complete our MYOB or Microsoft Excel training courses are either looking for work, want to be more productive in their current job or want to start or better manage their own business. Many of them are bookkeepers or accountants who've worked a corporate job and want to find work closer to home using popular accounting software for small businesses.
For a limited time only we are offering Microsoft Word or Xero Accounting courses for $97 when you choose the certificate option of our Microsoft Excel or MYOB Accounting Courses. Use it to create your own professional resume (job seekers) or broaden your skills (bookkeepers).
Give ALL your staff training on ALL our Courses and get a MASSIVE discount off the normal prices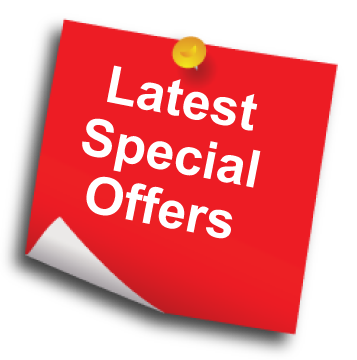 Do you have a team of people and want them to have access to all our courses with our ALL YOU CAN LEARN training programs? Order a Business Software Training Licence and give them access to all the great EzyLearn features:
Enrol Now, Learn Fast
All skill levels included (beginners to advanced)
Training video, workbooks, exercises and tests
Go over the course material as often as you need
See our latest Group, Discount, Combo and Corporate Training Offers..
MYOB Course Certificate 
Receive lifetime access to the online MYOB Course training videos, the training workbooks (with step-by-step exercises) plus free MYOB webinars. You'll also be provided with access to the MYOB software for free so you can practice what you learn.
You can choose whether you want a certificate for your course at time of enrolment or even order one when you've completed your course. The certificate carrier our Accreditation information, is provided only when all knowledge reviews are completed successfully and provides evidence that you have completed the MYOB training courses.
Things We've Done From Student Feedback
In 1999 we started creating our own training manuals with step-by-step exercises so students could leave the course and have a reference that they could go over again and again if they needed to.
In 2000 we started help nights and seminars to teach business owners as well as people looking for work to learn how to use MYOB for accounting and bookkeeping (see below).
In 2003 we started recording training videos to supplement the training workbooks so that students could start their course at our Sydney training centres anytime they wanted to and be immersed in various learning methods.
In 2006 we closed our last Sydney training centre and focussed on bringing our training to you.
In 2008 we put all of our training content into a Learning Management System (LMS) so it could be available in a systemised course online, available for students in any part of Australia or the world. We also got our first online Microsoft Excel Course students.
In January 2011 we introduced LIFETIME MEMBERSHIP — this means our online MYOB training courses are your MYOB training resource for the rest of your working life! Learn more about how the online MYOB course works.
In January 2012 we introduced MYOB Student Community and Tutor Support to provide you with more support during your MYOB Training Course and in July 2012 we introduced our Continuing Professional Development (CPD) Program that is available to all students who enrol into the MYOB lifetime courses.
In 2013 we launched a career support service to help you get that bookkeeping job you've been looking for and we're constantly looking for better ways to help you find a job using MYOB or starting and building your own business. We also started an affiliate program so our students could earn money by recommending our courses to their friends and contacts.
In 2014 we introduced the Bookkeeping Talent Pool enabling students to register their details to find bookkeeping work.
In 2015 we created the EzyStartUp Course as part of our StartUp Academy for people who want to start a business as an independent contractor providing professional services such as bookkeeping, website design, content marketing, photography, Fitness instructors, Safety Consultants, HR Consultants, Training and Support consultants and Virtual Assistants just to name a few!
In 2015 we started helping people start their own bookkeeping business with National Bookkeeping. Start and grow your own home-based bookkeeping business as an independent consultants for a low cost without needing to buy into a franchise.
In January 2016 we introduced Corporate Training to enable small business to have all of their staff trained on all our software training course topics: MYOB, Xero, Excel, Word, PowerPoint, WordPress
In July 2016 we introduced FREE Student inclusions. Enrol into ANY course and once you're in our LMS you can access a range of free beginners courses in MS Office and WordPress for website design and Content Marketing.
MYOB Training Course Price and Options
See our Enrolment Page for Course Prices and Options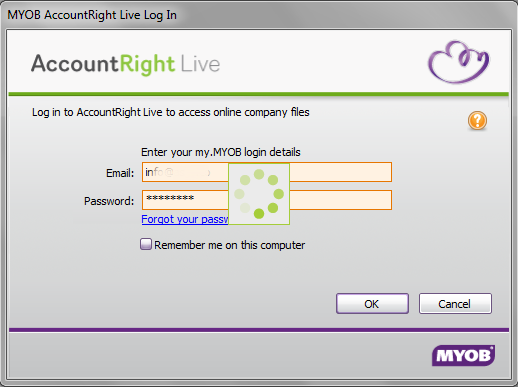 Our course includes MYOB training knowledge reviews to test your new skills and provide you with the learning resources to review your answers and go over the learning material so you get it right the next time.

Accredited by Bookkeeping Industry
The Institute of Certified Bookkeepers is a professional organisations for bookkeepers just like the National Institute of Accountants and CPA Australia are industry organisations for accountants.
EzyLearn is an Accredited Training Provider of the Institute of Certified Bookkeepers and when you enrol into our online MYOB Training Courses you will find an application form that enables you to join the Institute of Certified Bookkeepers as a student member. When you join, you'll receive a monthly newsletter to keep you informed of changes in the industry.
You'll also have the opportunity to join our StartUp Academy to keep your small business management skills up-to-date and provide you with deeper knowledge about other aspects of small business like management, marketing, Excel and financials.
Learn more about Bookkeeping Industry Accreditations
Laser Focus on MYOB Training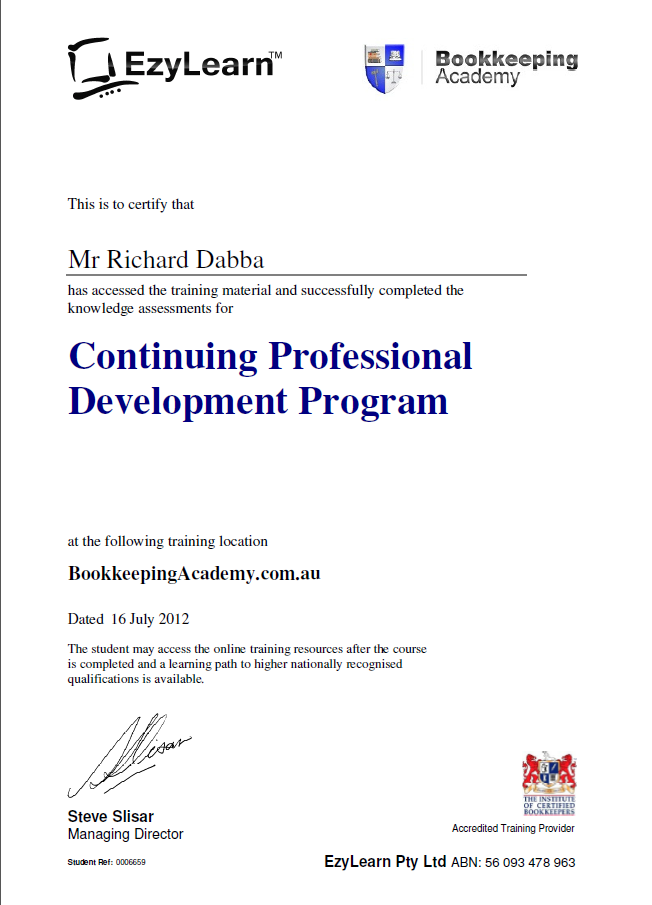 Our qualified BAS agents, bookkeepers and business owners create the training workbooks, exercises and case studies, training videos and knowledge reviews included in our MYOB Courses.
In our pursuit of becoming Australia's number one choice for online training courses we focus on giving you what you want in a training course:
Multiple training methods (video, workbooks, exercises and knowledge reviews
One price for all MYOB courses (5 courses in one)
The ability to move from course to course as you need rather than follow a strict learning process (so you can use it as a resource after the course)
LIFETIME membership so you can enrol now (and lock in today's low price) and use it when you need it in the future
Access to

new updated training content

at no extra charge
A price that is affordable for most job seekers and business owners
An MYOB Certificate that demonstrate your learning results as well as your learning commitment
Video, workbooks with exercises and knowledge reviews (make us) the best training course at the best price with the best features
Learn more about how our online training courses work.
We introduced LIFETIME membership as part of our focus on the desire to be the best training course at the best price with the best features and we feel that there is no better MYOB training course available for the price. If you combine the different methods of training delivery, a great price and the ability to use the course for the rest of your working life, we believe this is the best course available.
National Bookkeeping for your Bookkeeping Business

We release regular tips and tricks via our Employment and Productivity Training Blog in a brief and concise format and National Bookkeeping is our service to help students start and grow their own bookkeeping business.
We'll draw from the experience of bookkeepers, accountants and career and recruitment experts as well as online marketing and social media professionals to provide you with industry news and tools as well as tools to help your career and business.
Get That Bookkeeping Job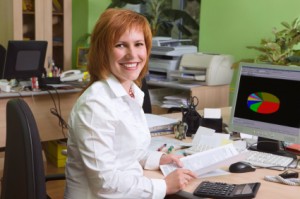 With our Career Academy you can receive help and support to write their resume and application letters for bookkeeping work.
Our training workbooks contain exercises that relate to the daily and monthly bookkeeping activities for most businesses and through our connection with accountants and bookkeepers across Australia we keep abreast with the requirements for MYOB Bookkeepers in the workplace.
The experience of our MYOB bookkeepers and registered BAS agents means that our MYOB training course material and bookkeeping and career webinars are full of current content that employers are looking for in their job candidates. Helping you get your next bookkeeping job enables us to maintain relevant course and careers training content.
Special Offers
Our Microsoft Word Online Training Course is available at a bonus price when you enrol into the Certificate option for either MYOB Accounting or our Microsoft Excel Training Courses or free when you enrol into both courses. Learn more about our current special offers.
MYOB Course Software Versions
We maintain a regular blog relating to MYOB bookkeeping training courses where we keep students and blog subscribers informed about:
What is happening in the bookkeeping industry,
Changes to bookkeeping and accounting legislation
Updates about accounting software vendors
Tips and tricks to help job seekers find work
Tips and tricks to help people start and grow their business
In this blog we have written articles about the changes that are currently occurring with MYOB software, particularly how it relates to the movement towards "cloud computing" as well as how MYOB software compares to other cloud-based accounting software programs like SAASU, QuickBooks, Freshbooks, Xero and more.
Because we create our own training materials we ensure that we keep the material up-to-date. Just like popular spreadsheet program Microsoft Excel, MYOB software undergoes changes each year.
Up until MYOB AccountRight version 19.5 many of the updates to MYOB software related to more advanced features or addon services to the software so if you learnt using version 15, 18 or 19.5 the navigation around the software was VERY similar. In 2011 however MYOB went through a huge change in their software and we started to receive feedback from students and trainers about these changes.
As a result we now have training material for the earlier versions as well as the current version and we are constantly creating new training material.
MYOB Training For Real Small Businesses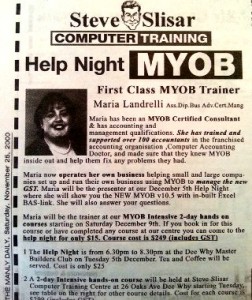 When we ran our MYOB courses in our training centres between 1999 and 2006 we had some of the very best MYOB trainers delivering our courses including Alee Cochrane, Marie Diblasio and Maria Landrelli. These ladies have been providing training for bookkeeping and accounting using MYOB software for well over 15 years.
Even when we operated our Sydney training centres in Dee Why, Gordon and Parramatta our MYOB courses were taught using real life scenarios to give students experience in using the software with examples from existing businesses. The training workbooks (which currenctly number 10) enable you to work through practical step-by-step examples using the actual software (we provide you with a source for a free download).
Some students prefer to watch the videos and then complete the knowledge reviews to test their memory, while other prefer to work through the training workbooks – either way, we provide all the learning tools so you can complete the course your own way.
Lifetime Course Access
Because we are now an online training organisation we can focus on delivering our MYOB training courses at a lower price and we can include more information. It also means that we can focus on being innovative in online learning. Read about our history of computer training since 1996.
One way we have been innovative is my offering students lifetime access to our MYOB training courses.
We've recently updated 3 of our courses to cater for the latest version of MYOB Accounting software and all existing LIFETIME access students can enrol into these courses for free!
We still have the older versions of the software because MYOB is recommending some of their customers not to upgrade to the latest version, read about it here.
People Like You Are Learning With EzyLearn
When we had a stand at the Reinvent Your Career Expo in Sydney recently it confirmed some very interesting information – that 20% of our students are actually accounting qualified. This might be surprising but the reason is simple, many people who do accounting for their tertiary qualifications end up working for a large corporation where they don't use small business accounting software like MYOB. These people are looking to leave their corporate jobs and find more fulfilling work closer to their home.
20% of our students have accounting degrees
Another type of EzyLearn customer is the mum who is looking to re-enter the workforce after spending several years at home bringing up her family. These mums are looking for work that is close to home so that they can still be available for their children to drop them off at school and pick them up, and bookkeeping work enables them to do this.
Small business owners and managers are also students of EzyLearn. Often they really just want to find someone else who can help them with their books but want to understand what needs to be done and how it all works. These customers will benefit greatly with our new MYOB Bookkeeper Directory.
Finally, we have many students who are not very familiar with accounting at all, but  are often looking to advance in their career and if they work for a small business they'll become more valuable if they can also perform the bookkeeping function as well as their other daily tasks. For these students we've developed the Bookkeeping Basics videos tutorials within our MYOB Courses.
BASIC Bookkeeping Training

If you don't have bookkeeping skills you'll find our courses valuable because our Registered BAS Agent has recorded some bookkeeping training videos that cover the fundamental terms and concepts that are used in bookkeeping, they include:
Video – DIY Accounting – Charts of Accounts Resource
Video – DIY Accounting – Tax Codes Resource
Video – DIY Accounting – Cash Vs. Accrual Accounting Methods Resource
Video – DIY Accounting – Debits-Credits-Income-Expenses Resource
As long as you have confident computer skills and know how to use the Internet you'll be able to use our courses.
Money Back Guarantee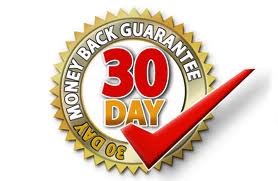 We are convinced from the feedback from thousands of happy students that we offer a money back guarantee. If you decide that you are not satisfied please contact us and let us know!
Please read the details of our Money Back Guarantee.
Our other online courses

Enrol into this course and you'll automatically get free access to the first course for several of our other online courses. Click the image to see the other courses we offer.
Why we don't offer class-based training any more – a word from our CEO
After operating 3 training centres in Sydney (Dee Why, Gordon and Parramatta) I learnt a lot about what students are looking for and these were things we aim to cater for to this day:
Ability to

start the course when you want

(ie. When you are ready to)
Ability to

learn at your own pace

A consistent learning experience
Ability to

go over the training material again

if needed

Training resources to keep as a reference guide

for the future.
When we operated our training centres we had to put in effort and money into maintaining the training rooms, computers and software licences. We had to schedule the use of the training rooms and we had to pay for good trainers. When we did this we had many happy students, but I noticed inconsistencies in trainers training styles and that many students couldn't make one of the sessions in our short courses.
Since 2003 we started creating training videos to replicate what we taught in the classroom, this meant that students could now watch the instructional videos whenever they wanted to – they could start their course today! This also enabled them to come into the centre more often if they needed and it meant that every student had the same experience so when they recommended it to their friends they would have the same learning experience.
More MYOB Training – Less Cost
The most important things I discovered were that we could:
Put all of our training course content into online courses
Provide lifetime access to the courses
Include several different versions of the software
Deliver our training to remote areas, all around Australia and the world
I hope you like what you've read on this page and agree that is course is excellent value. Come and learn with us and discover why.
 Watch Steve talk about online training courses with EzyLearn.
Want to partner with us to help other people learn MYOB?


There is a great feeling that comes from helping other people and that's one reason we love the training business. We earn money from students who use our online courses to learn about new software following a thoroughly planned learning path and we love partnering with other companies as well as individuals who want to use our training materials to help their own clients and customers.
If you want to explore an opportunity to earn some extra income each week or even more serious income (with more commitment) then please make contact and tell us a little bit about you.
MYOB Training Courses
All of our MYOB Training Courses are delivered online and include LIFETIME Course access so you can start when you are ready, progress at your own pace and use the training resources for the rest of your working life. We've been delivering MYOB training courses for 15 years!
MYOB Setup and Customisation Training Course
Start anytime and complete in 5 days - Creating a new company, new company accounting info, accounts list and filename, data entry & record selection options, contact log, to do list, help, description of accounts list, creating and deleting accounts, entering opening balances
Starts: 10/18/2016 09:30 am
Ends: 10/18/2017
Duration: 23 hours:
MYOB Daily Transactions Training Course
Start anytime and complete in 5 days - MYOB Main Command Centre screen, MYOB Sales Command Centre screen, MYOB sales layouts, entering items, changing item information, changing payment terms, entering a service invoice, time-billing and printing, creating a sales quote, creating a sales order, converting quote to order, converting order to invoice, convert order to invoice in sales register, MYOB invoicing, inserting & deleting lines & headings
Starts: 10/18/2016 09:30 am
Ends: 10/18/2017
Duration:
MYOB Bank Reconciliation Training Course
Start anytime and complete in 5 days - A bank reconciliation is performed once all of the day-to-day transactions have been entered into your software. The purpose of this bank reconciliation is to ensure that your software data matches the information in the real world (ie. your bank account). It is at this stage that you will enter: the direct debits that come out of your account automatically, interest charges or payments, merchant and bank charges.
Starts: 10/18/2016 09:30 am
Ends: 10/18/2017
Duration: 23 hours:
MYOB GST, Reporting & BAS and End of Year Training Course
Start anytime and complete in 5 days - Although this course can be completed on a stand along basis it is best completed as part of the course sequence to allow you to cement the elementary day-to-day skills and see how the information ends up at the reporting end which is what the ATO wants. What you'll learn: GST reports, How to complete your BAS using MYOB's BASlink Setup your BAS Info and Backup the completed BAS report for that period.
Starts: 10/18/2016 09:30 am
Ends: 10/18/2017
Duration: 23 hours:
MYOB Payroll Training Course
Start anytime and complete in 5 days - MYOB payroll and card file command centres, payroll categories, employee payroll information, employee payment transactions, employee payroll advice report. MYOB Payroll – Processing Pays
Starts: 10/18/2016 09:30 am
Ends: 10/18/2017
Duration: 23 hours: