Xero Online Training Courses
Everything is Included!

You get all

5

 Xero training courses for 

one low price

and

12 month access

, including updated course content for no extra cost.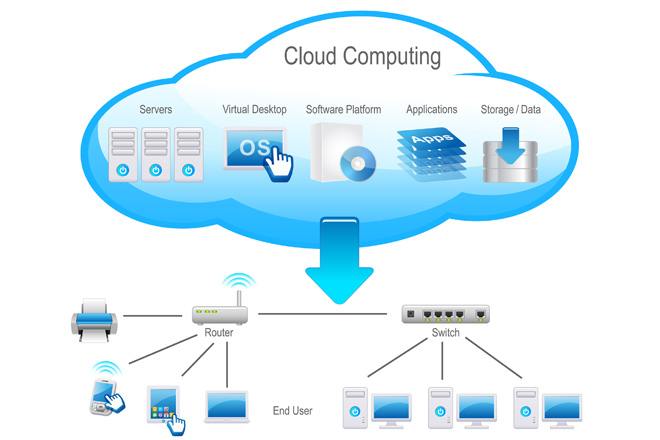 Click on each course (all of them are included for the one low course fee) to see what is included in more detail.
We've used the accounting processes from our popular MYOB Training Courses to teach students how to perform bookkeeping tasks using Xero "Cloud" Accounting Software.
Enrol today, start by 5pm tomorrow and
receive 12 months course access.
Accredited by the Bookkeeping Industry
E

zyLearn is accredited by the Institute of Certified Bookkeepers and as a course creator we have a commitment to providing you with top quality training courses, which use real world scenarios, at an affordable price. Our focus is on education and on creating new content regularly so all students get access to new Xero Course content at no cost during their membership period.
Like our
Microsoft Excel
,
MYOB
,
WordPress
,
Google
,
Content Marketing
and all other courses we are regularly developing new content and adding it to our various courses and as an EzyLearn student you get access to this content for no extra charge during your course access period.
Unlike some training companies, we include all our training content for one price so our current Xero Course includes Setup and Daily Transactions & Reporting AND Payroll.
Courses Created By Experienced Bookkeepers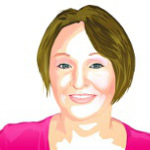 Our Xero courses are based on the structure and case study scenarios of our MYOB Courses, which we have been delivering for over 20 years with teachers such as Alee Cochrane, Maria Landrelli and other fantastic teachers. As the creator of our own content we improve, update and add new training content continuously and always with the help and input from experienced and qualified bookkeepers and accountants as well as from feedback from business owners and managers.
Our course contributors include:
Jacci Quinlivan (Registered BAS agent, Diploma in Accounting. Xero Certified Advisor, MYOB Partner)
Tracey Marino (Registered BAS Agent, QuickBooks Certified Pro Advisor),
Helen Ip (Bookkeeper with Accounting Degree)
Steve Slisar (Business Owner)
Volume Pricing Available


Whether you are an accounting firm, education institution, bookkeeper or simply one of several friends who all want to learn Xero, check out our special offers page and learn about the Xero Daily Transactions Corporate Licence.
Xero Course Outlines (5 Courses, 1 Low Price)
Here's a summary of what is currently available for students:
Xero Setup Course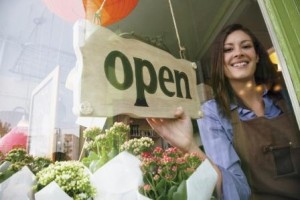 To start with we go through our DIY Bookkeeping knowledge to help you understand the most important aspects of what is important to know about bookkeeping and the accounting and financial aspects of what small business owners need to manage, including:
Charts of Accounts, Tax Codes, Cash Vs. Accrual Accounting Methods, Debits-Credits-Income-Expenses and an introduction to Credit Control. 
Then we take a look at the various parts of the software where we need to perform a once of setup so that we can start to use the software to manage a business, including:
Introduction to navigating the Xero Accounting Software
how to access and use the Free Software Trial,
setting up the organisational settings,
financial settings,
invoice settings and users, 
Chart of Accounts,
account balances,
default invoice settings and email settings,
the dashboard watchlist and how to add a new contact,
adding multiple bank/credit card accounts
adding PayPal accounts to receive credit card payments and
how to manage bank accounts from the Dashboard. 
See what's included in the Xero Setup Course
Xero Daily Transactions & Entries
In the Xero Daily Transactions Course you will learn about the different dashboards for various parts of the Xero software. You will learn your way around the main screen dashboard, as well as your Sales and Purchases Dashboards.
How to send or issue invoices to one customer or many customers at the one time, to save a repeating invoice and much much more.

Credit notes could not be simpler when using Xero, you wont get confused with them and they take seconds to generate, just like a sales invoice.

From the purchase dashboard is where we can manage our payables. Schedule payments, create bulk payments and ABA files, send suppliers a remittance, as well as process employee expense claims. 
The Xero Daily Transactions Course includes training on:
Entering Sales Invoices and Receiving Customer Payments, 
Entering Supplier Invoices and Entering Supplier Payments, 
Transfering Money Between Accounts, 
Adding New Contacts, 
Edit existing Contacts and Coping with Duplicate Contacts,
Navigating the Sales Dashboard, 
Entering Credit Note and Allocating them to invoices, 
Emailing or Printing Invoices, 
Entering a New Purchase Order, 
Sending a Purchase Order, 
Deleting Invoices, 
Voiding Invoices, Voiding Invoices when payments are applied, 
Internal Bank Transfers,
Handling Overpayments, 
Processing Contra Deals and 
Create a Quote in Xero.
See what's included in the Xero Daily Transactions Training Course
Xero Journal Entries and Bank Reconciliation
We explore a bank statement and enter data for that period as well as the direct debit transactions that aren't entered as part of the Daily Transactions. We explore ad hoc payments for director wages, as well as a capital purchase of a vehicle and depreciation of that vehicle, plus alternatives like leasing or second hand car purchase under $20,000. You'll perform a bank reconciliation that doesn't balance and then go through the entries to sort out the issues and mis-typing that happens in most businesses.
Entering and coding direct debits, 

Interest payments and charges

Coding capital purchases

Understanding depreciation 

International credit card payments and charges

Basic Payroll entries for micro businesses

Loans to and from the company

Experience a bank rec which doesn't balance

Rectify entries to complete the bank rec
See what's included in the Xero Journal Entries and Bank Reconciliation Course..
Xero Reporting Course
Fundamental Financial Reporting in Xero is currently included in the Xero Daily Transactions Course and includes an introduction to reports as well as how to get the Balance Sheet (Assets and Liabilities), Profit and Loss (income and expenses) and reporting for Fixed Assets with some creating or modifying your Chart of Accounts.
See what's included in the Xero Daily Transactions Training Course..
Xero GST, Reporting & BAS Course
In this course you about transactions that make GST and BAS reporting tricky, including purchases which are GST-free, those which have partial GST, or are international payments. You'll also learn about transactions with varying GST percentages and how you can use a spreadsheet to calculate your PAYG & Super obligations and then just code them into your Xero software. These topics are included in this course:
GST treatment for capital purchases (a vehicle),

How different costs of running a vehicle are treated,

When FBT applies to expenses like entertainment,

Introduction to Payroll & how wages are treated in the BAS.

Financial Settings with regard to the GST registration (Cash vs Accrual and quarterly vs monthly),

Run a BAS report, which is combined with our specially-designed "Ad Hoc Payroll" Excel spreadsheet case study calculations in order to work out the final liabilities,

See the financial results of the business owners 'change of strategy' and focus,

You'll see what these results look like at the end of the quarter, as well as month-by-month comparisons of Profit and Loss and Balance Sheet reports,

How the business owner can use the information in the reports to change the direction of the business,

Configure their software to obtain even better reports at the end of the next quarterly reporting period.
See what's included in the Xero GST, Reporting & BAS Training Course..
Xero Payroll Course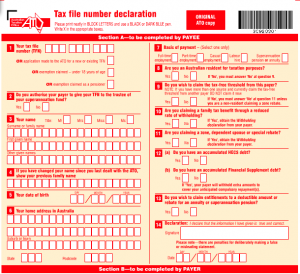 These videos below will aid and assist you to get your payroll users and settings correctly set up so then you can start adding employees and processing pay runs. We show you how to set up your linked accounts, take you for a look at the individual pay and line items and also how to add a new (or various) payroll calendars.
This Xero course includes:
Setting our user permissions, 
Linked Account Setup, 
Payslips Setup, 
Pay Items Setup, 
Calendar, Payroll Settings and Superannuation Setup. 
Employee Details, 
Tax Declarations, 
Leave, 
Bank Accounts, Pay Templates.
See what's included in the Xero Payroll Training Course..
Money Back Guarantee
We are convinced from the feedback from thousands of happy students that we offer a money back guarantee. If you decide that you are not satisfied please contact us and let us know!
Please read the details of our Money Back Guarantee.
********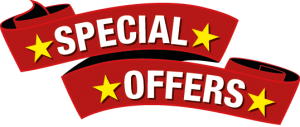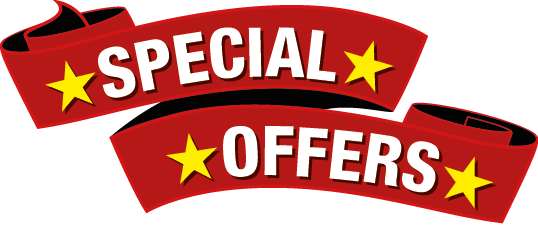 Check out our specials page to see if you are eligible for a discounted price on Xero Bookkeeping Courses! If you want to also do an Excel or Word course you may find a combination offer that suites you.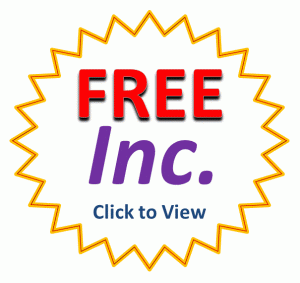 There are free courses included for all EzyLearn students, no matter which of our courses you enrol into you'll be able to use your login details to access all of these online courses for free!
********
How to Enrol into the Xero Courses
All Xero training course enrolments are accepted online via our online training course enrolment form. Using this form you can pay your course fees using Credit Card or using Paypal. If you prefer to send us a cheque or make an electronic funds transfer, complete the form and wait for the Confirmation email to arrive – this give you all the information you need.
When you click on the Xero Course Enrolment link, scroll towards the bottom of the course list to see the pricing.
Enrol Now
Our other online courses

Enrol into this course and you'll automatically get free access to the first course for several of our other online courses.
Click the image to see the other courses we offer.
XERO Setup Training Course
Xero Free Software Trial, Organisational Settings, Financial Settings, Invoice Settings and Users, Chart of Accounts, Account Balances, Invoice Settings, Email Settings, Dashboard – Watchlist, Contacts – Add New Contact
Starts: 05/02/2017 09:30 am
Ends: 05/02/2018
Duration: 23 hours:
Online Training Courses
Sydney, Melbourne, Brisbane, Adelaide, Perth, Hobart
AU
Xero Daily Transactions Training Course
Entering Sales Invoice, Receiving Customer Payment, Entering Supplier Invoice, Entering Supplier Payments, Entering Receive Payments, Transfer Money Between Accounts, Contacts – Add New Contact, Edit existing Contact, Coping with Duplicate Contacts, Entering New Sales Invoice, Navigating the Sales Dashboard, Entering New Sales Invoice, Entering Credit Note and Allocating, Emailing or Printing Invoices, Entering a New Purchase Order, Sending a Purchase Order, Deleting Invoices, Voiding Invoices, Voiding Invoices when payments are applied, Internal Bank Transfers, Overpayments, Processing Contra Deal, Create a Quote in Xero
Starts: 05/02/2017 09:30 am
Ends: 05/02/2018
Duration: 23 hours:
Online Training Courses
Sydney, Melbourne, Brisbane, Adelaide, Perth, Hobart
AU
XERO Payroll Training Course
Setting our user permissions, Linked Account Setup, Payroll Settings – Payslips Setup, Pay Items Setup, Calendar Setup, Super Setup, Manage your Employees, Employees Details, Employment, Tax Declaration, Leave, Bank Accounts, Pay Template, Opening Balances, Processing Payroll using Xero. Timsheets, Entering Timesheet Information, Posting a simple pay run, Pay Runs, Pay Run Options
Starts: 05/02/2017 09:30 am
Ends: 05/02/2018
Duration: 23 hours:
Online Training Courses
Sydney, Melbourne, Brisbane, Adelaide, Perth, Hobart
AU